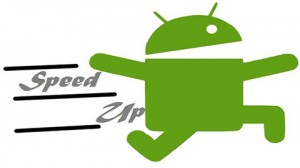 &nbsp
Want to improve the performance of your Android phone and tablet? Android phones generally get slower and heated as reported by many users. With these tips, you can run your Smartphone smoothly through menus, apps and the browser zooms!
Restrict the number of home screen icons
Limiting the home screen can really help you to increase your Smartphone's battery life. But your home screen is a screen that repeatedly opens and slows as you get more items Mounted. Use up to three home screens with your most used applications.
Limit the number of home screen widgets
Home screen widgets take some of the memory of your Smartphone. A couple of widgets are not a problem, but three pages of widgets that update regularly are a lot heavier for your device. This will waste your battery and ram so limit the usage of widgets.
Limit the number of unnecessary apps
Running apps can make your Smartphone slow and heated. As Android has multitasking, maybe many apps continue to run in the background and automatically start it. After stopping some unnecessary apps the performance of Smartphones increases.
Don't use task managers
Using Task Killers on Android phones does not have a positive effect. These constantly runs in the background and consumes battery. You can use the multitasking button to shut off unused apps.That is an easy way to free up memory quickly. Check the individual app and make the settings in there.
Use static wallpaper
Live wallpaper takes a great amount of Smartphone's memory. This is a most important reason that makes older devices slow. Apply the static image or a plain wallpaper to avoid unnecessary waits and delays.
Provide enough storage
You can check your storage by going to Settings> Storage. 50MB is at least required to run Smartphone smoothly. Stop any apps, photos on songs that you no longer require. By going to Settings > Apps here, you can also clear the caches of individual apps to free up more space.
Restart your device regularly
Finally, we recommend you to restart your tablet or Smartphone every day. In this way, you can ensure that the memory is cleared, and temporary processes are ended. If you want to improve the performance of your Android phone; this is an essential tip. High-end Lenovo Smartphones UK such as Lenovo Vibe Shot Z90-7 offers good storage management.
Restore to factory settings

Factory reset sounds like a drastic measure; you should take this measure only if no normal solution is available. But it can also help to get your Android device back on track! The factory reset ensures that all your files, apps and photos are deleted. So first make a backup copy of everything you want to keep, by connecting your device to your PC and transfer all your files. Then proceed to " Settings> Backup and Reset> Reset Factory Settings" and wait until the procedure is over.
By applying these tips, you can get the best out of your latest Android smartphone and tablet. To purchase latest Android phones like Zenfone 5, Lenovo K900, Lenovo Vibe X2 and more latest Lenovo Smartphones in UK and quality but reasonably priced tablets like Sanei tablets UK, Teclast X98 Air and you can place your orders at OneTechGadgets who provide 14 days money-back guarantee, fast express delivery and online chat support in case you have any questions. And they also use secure online Payment including PayPal.